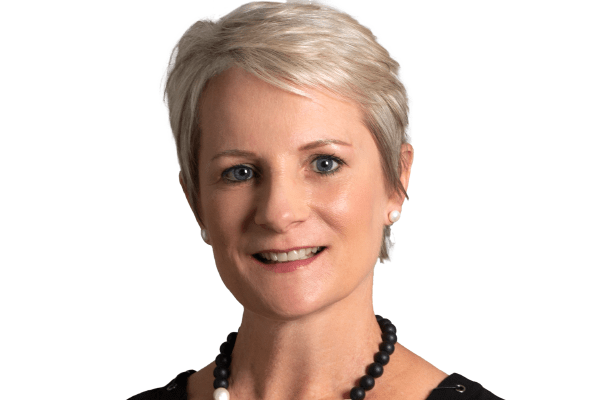 Kirsty Scully, CFP®
Senior Financial Planner
Kirsty Scully is the Chairperson of the Financial Planning Institute (FPI) of Southern Africa. In addition, she is a Senior Financial Planner at Core Wealth Advisory Services.
Kirsty's role at the FPI places her at the forefront of legislative changes and gives her the opportunity to influence decisions made both by National Treasury and the Financial Sector Conduct Authority (FSCA).
As a Certified Financial Planner® Professional, Kirsty's role at Core Wealth is primarily to give financial planning ADVICE to clients. Her extensive qualifications and over 3 decades of experience allow her to give top quality advice to high-net-worth individuals so as to PROTECT, ORGANISE, AND GROW their wealth.
In order to ensure absolute independence and in order to give advice without any other motive behind the advice, Kirsty charges a set FEE for the advice given. Once her clients have accepted the advice, Core Wealth is able to implement the advice and follow through with managing their portfolios on an annual basis.
As an internationally recognised public speaker, TV and radio personality, Kirsty has become well known for her ability to explain financial concepts in a simple to understand manner. Her book, Financial Planning Conversations, is testimony to the passion she has for helping people achieve their own financial planning goals.
In 2017, Kirsty was recognised for her professionalism in the Financial Planning Profession when she was a finalist in the Businesswomen's Association of South Africa, Regional Business Achiever Awards.
During 2018, she was awarded the Financial Planning Institute's Media award for her immense contribution to financial planning through the media.
Since 2020, Kirsty has represented South Africa in financial planning at the Financial Planning Standards Board (FPSB) - this is a global community which establishes, upholds, and promotes worldwide professional standards in financial planning. The FPSB's commitment to excellence is represented by the marks of the professional distinction - Certified Financial Planner® - a designation which she is honoured to hold.
Having a financial planner with the calibre of Kirsty Scully CFP® in our team is one of the reasons why Core Wealth is known as a top financial planning company in South Africa.